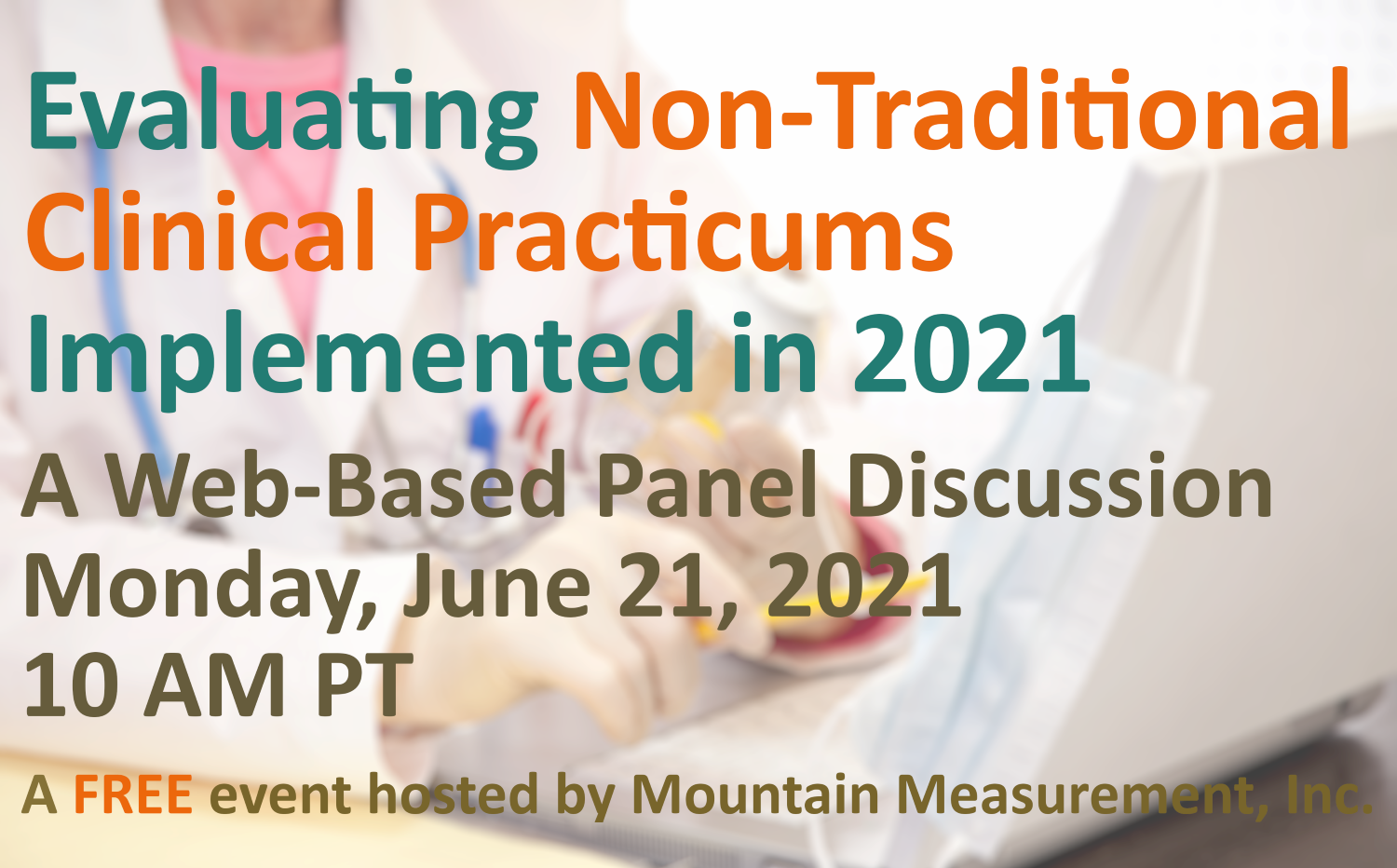 Mountain Measurement, Inc. invites nurse educators and administrators to attend a free roundtable discussion titled "505: Evaluating Non-Traditional Clinical Practicums Implemented in 2021" This 60-minute discussion will take place on Monday, June 21, 2021, from 10:00 to 11:00 AM Pacific Time.
Although the event is free, all participants must register in advance. Space is limited so be sure to register as soon as possible by clicking the link above.
The roundtable will feature:
Sharon Decker Ph.D., RN, FSSH, ANEF, FAAN - Associate Dean for Simulation, Professor in the School of Nursing, Executive Director of the TTUHSC Simulation Program (Abilene, Lubbock, & Odessa), and the Covenant Health System Endowed Chair in Simulation and Nursing Education at Texas Tech University Health Sciences Center Simulation Program
Nicole Harder, Ph.D., RN - Mindermar Professor in Human Simulation at Rady Faculty of Health Sciences, University of Manitoba and Editor in Chief of Clinical Simulation in Nursing.
Michelle Johnson, EdD, APRN, CPNP-PC - Director of Nursing Education with the Nevada Nursing Board.
Kimberly Kelly-Cortez, Ph.D., RN, CNE, NPD-BC - Director of Prelicensure Nursing at Western Governors University.